Hello Lovelies!

Let's face it: celebrities are in the business of looking good full-time. Even though they're just walking to the sidewalk cafe for a latte, they somehow look better than the rest of us mortals even on our best days. It's really no wonder: when you're constantly being photographed by the paparazzi and criticized by entertainment television hosts, you'll spend a premium just to make sure you look your best in every. single. shot.
A big part of a celeb's beauty arsenal is devoted to keeping their hair looking amazing. And being the adoring fans that we are, lots of us would love to copy their looks! The question is, should we?
Celebrities were born with regular hair just like the rest of us. You know why they manage to have glamorous hair all the time? It's because they have an entire army of stylists who take care of their hairdos for them.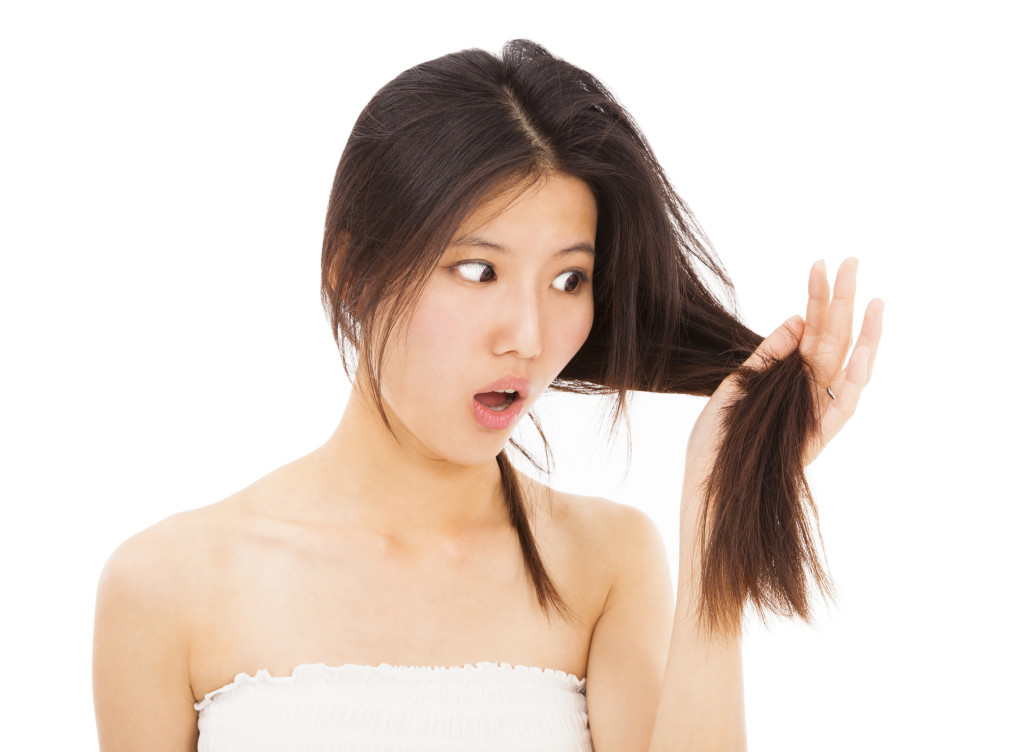 They spend a fortune making sure their hair look perfect; from wigs to hair extensions to appointments with only the best hairdressers in the world.
Sometimes you'll look at a celeb and say "Damn, her hair looks good," well, that may be because it's FAKE. That's right, fake as in not theirs. Rihanna had cropped raven hair at the MTV VMAs.  A few months later, she was spotted sporting long, lustrous caramel locks. You think she used Miracle-Gro on that? The secret to her sudden length lies in hair extensions, and more stars are using them than you think. Vanessa Hudgens, Halle Berry and Jessica Simpson, just to name a few.
Piny Benzaken, the famous Beverly Hills wig and extension maker, can charge up to $4,500 for a session. He has been quoted as saying, "It's so expensive, now it's status to have them. It means you can afford to spend that money."
Here's another important point: constant hair changes can cause major damage!
Some celebs would probably love to take a break from all that processing, but they just don't have a choice like we do. You can't be in the entertainment business without having eye-catching and trendsetting hairstyles practically all the time. Celebrities are constantly changing their hairdos and hair colors partly because it makes sure they get more media attention. The attention a celebrity receives from these extreme hairstyles begins to wane after few weeks or months, and then it's on to the next style to coincide with their next album or film release.
Take Anne Hathaway for example. The actress sported a chic pixie cut this year for her Oscar-award winning role in the film adaptation of Les Miserables. First it was brunette, then she decided to bleached her hair platinum blonde for a punk-rock themed event at the Met Ball in May. Three weeks later, she went back to her brunette roots. These changes were splashed all over the tabloids, but if you think this coloring spree doesn't spell hair damage, think again!
Naomi Campbell was seen sporting bald patches, probably because of years of wearing hair extensions. Even Taylor Swift has been seen with noticeably thinner hair lately. And I'd hate to see what Katy Perry's natural hair looks like after all that double-processing, and under all of those wigs and without hair extensions.
Lastly, copying celeb hair trends means shedding major bucks.
Want perfectly wavy hair like Kate Middleton? According to US Weekly, she spends $75 three times a week on blowouts alone. That adds up to about $11,700 a year!
What about J-Lo's luscious locks? She pays $400 for a haircut and $350 for highlights at the exclusive Oribe Salon, which also caters to supermodel Naomi Campbell.
Kim Kardashian gets her hair extensions fixed almost monthly, amounting to around $13,918 per year.
Rihanna, who's hairstyles change as often as the weather, spends a whopping $2,000 PER WEEK on her personal stylist, Ursula Stephen.
Katy Perry is another celeb who is constantly switching up her hairdos. One minute it's pastel purple, the next it's jet-black. She pays celebrity hairstylist Rita Hazan in NYC over $300 for her color and $125 for a cut.
With all that pressure to look perfect, it's understandable that celebrities make a big deal about their hair. Maybe instead of trying to follow their crazy roller-coaster ride of hair trends, we should be thankful that we have the permission to relax and, well, let our hair down.