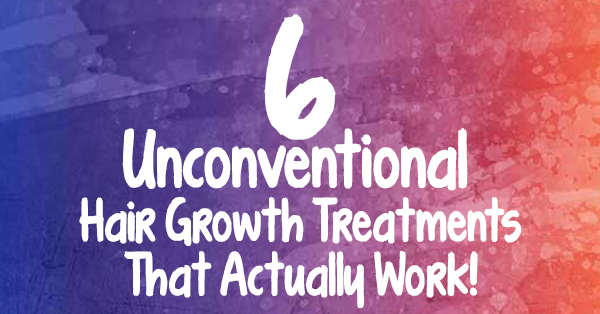 Hello Lovelies!
As you know, I'm not one for hair growth elixirs and tricks. One, because most of these "hair growth hacks" are absolute crap, and two, because I focus on teaching women how to develop the healthy hair care practices that will naturally lead to longer hair. However, I'd like to take a bit of a departure from my original stance. I've read your messages, I've heard your cries for help, and I understand—growing long hair is a time consuming, often frustrating process. Not seeing obvious signs of hair growth can be discouraging and may cause many women to believe that long, healthy hair is not within their reach.
Well what if you could turn the waiting game around to your advantage and speed up the hair growth process? What if there were science-backed hair treatments that were proven to speed up the hair growth cycle and help you reach your long hair goals faster? Well, here are 6 unconventional hair growth treatments that have been proven to stimulate hair growth and speed up the hair growing process! From carrot juice to rotten eggs, hair growth aids and elixirs are as old as time, but unlike most other hair growth aids that claim to accelerate hair growth, I was shocked to find that the six hair growth aids below are backed by scientific research and evidence.
Hot Peppers
If the idea of eating tons of hot peppers to accelerate hair growth makes you shudder, not to worry. You don't actually have to eat hot peppers to experience their hair growing benefits, *Whew, sigh of relief* you just have to get your hands on of the substances found in these spicy pods, which gives them their pungent smell and spicy flavor. Capsaicin, a common component found in hot peppers, has been found to increase blood flow and activity in the hair follicles. A 2007 study [1] found that administering 6 mg of capsaicin orally each day for 5 months to people with alopecia, a rare condition that causes the body to destroy the hair follicles, promoted hair growth by stimulating the production of Insulin-like growth factor-I (IGF-I), a growth factor that plays a significant role in the hair growth process. Nearly 12 percent of the participants experienced increased hair growth over 5 months.
But wait, there's more!
A second group of alopecia sufferers were administered 6 mg of capsaicin orally each day and 75 mg of isoflavone orally each day, and nearly 65% of the participants in this group experienced increased hair growth over 5 months! Now that's a huge jump! So a combined intake of capsaicin and isoflavone has been proven to increase hair growth at a significantly higher rate than the intake of capsaicin alone.
Vaginal Cream
Okay, I know this one sound FAR out there, but here me out, it may actually work. miconazole nitrate, the active ingredient in most vaginal creams, is an antifungal agent that's similar in chemical structure to another antifungal, ketoconazole. Ketoconazole is also an "anti-androgen," meaning it blocks dihydrotestosterone, the hormone that's responsible for hair loss in women and men. So given the chemical similarities, it sort of makes sense that miconazole would block hair loss in the same manner as ketoconazole. Now while there aren't exactly clinically studies proving that miconazole prevents hair loss and stimulates hair growth, there are women out there who swear by this hair growth treatment, and they have all sorts of anecdotal evidence to support this claim. Feel free to use this "hair growth aid", but I'd like to note that tea tree oil serves the same purpose.

Onion Juice
The proven results of this hair growth treatment are so remarkable you may want to cry. A 2002 study [3] showed that the juice of a crushed or blended onion rubbed on the scalp of alopecia areata sufferers stimulated hair growth. When applied to the scalp twice daily for four weeks, 74% of participants experienced new hair growth. Within six weeks, the number of participants who experienced new hair growth rose to 87%! The reason why? Well there are a few reasons. One, onion juice is a natural antibacterial, so the juice of an onion can create the ideal environment on the scalp for hair to grow in healthy from the follicles and thrive. Two, onion juice contains a high concentration of sulfur, which is another natural hair growth stimulant itself that I'll discuss below.
Garlic Extract
Of all the unconventional hair growth treatments, this one may be the smelliest, but it packs a potent hair growing punch! Similar to onion juice, garlic juice or extract has antibacterial properties that create the optimal environment for the scalp to produce strong, healthy hair. Garlic also has a ton of other hair growth boosting properties including, sulfur, copper, manganese, calcium, selenium, and the list goes on. Garlic is also a rubefacient, which is a fancy name for a blood circulation stimulant, and since blood carries oxygen and nutrients, increasing blood flow to the scalp is always good in terms of hair growth. Several studies have shown that when applied to the scalp, garlic gel accelerates hair growth in people who suffer from alopecia areata. A 2007 study published in the Indian Journal of Dermatology [4] showed that garlic gel applied twice daily to the scalp in combination with a steroid-based hair growth cream caused the hair to grow faster than people who used the steroid-based hair growth cream alone.
Sulfur
Behind Calcium and Phosphorus, Sulfur is the 3rd most abundant mineral naturally found in the body, and Sulfur plays a surprising role in the hair growth cycle. Sulfur is actually one of the key building blocks of keratin, the protein that gives hair its structure, strength, and elasticity, and a specific keratin gene with an ultra-high sulfur content is only expressed during the active stage of the hair growth cycle. Several scientific studies have proven that sulfur increases hair growth by actually lengthening the anagen phase or active phase of the hair growth cycle. If you want to accelerate hair growth, lengthening the anagen phase is the number one way to do it! Even better, if you suffer from dandruff, scalp psoriasis, folliculitis, or eczema, Sulfur has also been proven to safely and naturally treat these scalp disorders.
Steam
A scientific study from 1934 [5], yes 1934, showed that steaming the hair increases elasticity in the individual hair strand, which gives the hair the type of "snapback" strength it needs to ward off damage and retain length. When you steam the hair, warm, moist heat gently opens the pores on the scalp and hair follicles, allowing them to absorb and retain more moisture. Steam therapy also removes buildup and clears toxins from the scalp that could be slowing hair growth. If you have low porosity hair, steam treatments will provide your hair with the much needed moisture and flexibility your hair needs to remain supple and grow long. However, there is one catch. Steam treatments shouldn't extend beyond 30 minutes because steaming the hair beyond this point could permanently alter the cortex of your hair, causing it to lose its elasticity.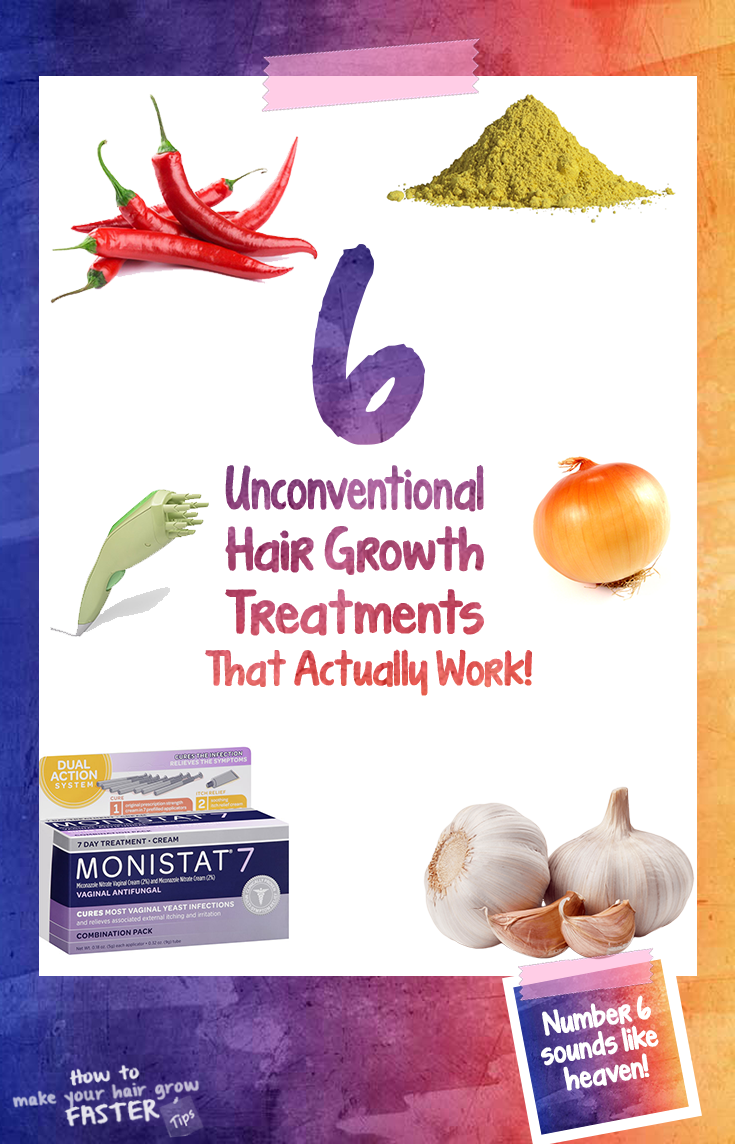 References:
[1]  Growth Hormone & IGF Research, Vol. 17 (2007), pg. 408 – 415
[2] Journal of Mazandaran University of Medical Sciences, pg. 9-15, 2006
[3] Journal of Dermatology, Vol. 6 (2002), pg 343-346
[4] Indian Journal of Dermatology, Venereology and Leprology, pg. 29-32, 2007
[5] Philosophical Transactions of the Royal Society of London. Series A, Containing Papers
of a Mathematical or Physical Character, Vol. 232 (1934), pg. 333-394