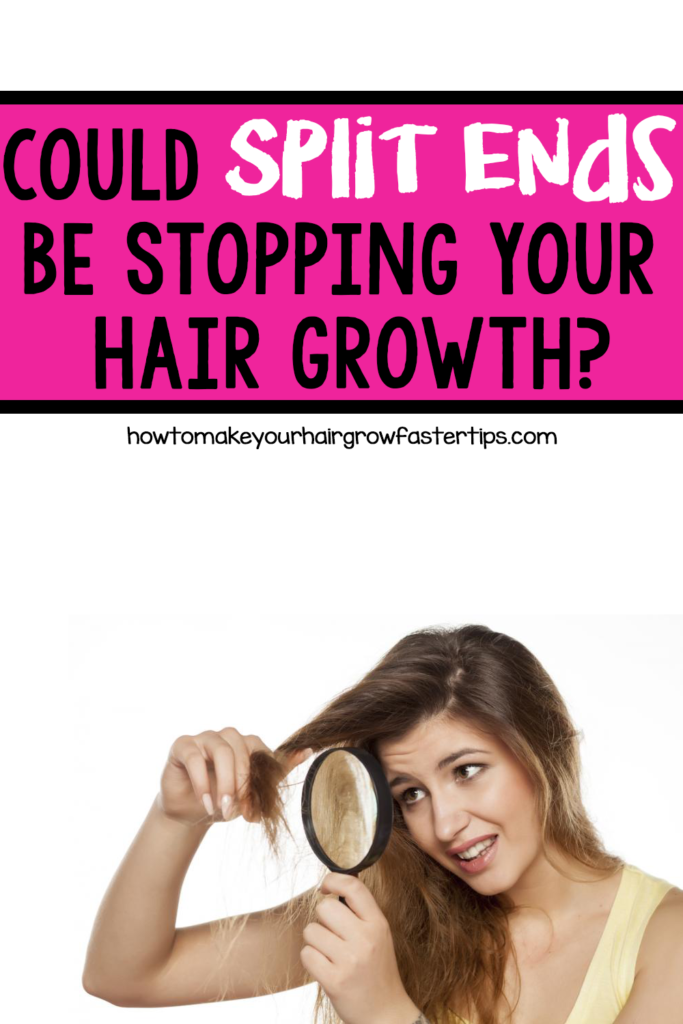 Hello Lovelies!

Today's question is from Alana C., and it's a question that many of you ladies have. I can understand how many people would have this question, but it's one I'd like to answer and clarify for once and for all to set the record straight.
Hi Renee, I love your website! I've learned a lot about the more science side of growing hair! What I want to know is, will split ends stop me from growing long hair? Thanks.
Hi Alana,
I'm so glad you love the website! It makes me happy to know that readers like you are learning and taking in the things I write so passionately about hair and hair growth. Now on to answering your question!
No. Split ends will not stop your hair from growing longer. As long as you're alive and don't suffer from a medical disorder that causes you to lose your hair, your hair will always grow according to your individual hair growth cycle, whether you have split ends or not.
What split ends will do is prevent you from retaining length. You see, when it comes to having longer hair, it's length retention, not how much or how fast your hair grows that's most important.
Split ends can also cause your hair to break off, and it may seem as if your hair isn't growing because it's breaking and splitting faster than your scalp can produce new length.
This is most likely the case in your situation, and I'd advise you to cut off the split ends to give your hair a clean slate, and figure out what you did to damage your hair to the point of splitting. This will prevent split ends or at the very least reduce them in the future. You should also trim split ends to keep the split from traveling up the hair shaft, which would force you to cut your hair even shorter to remove the damage.
The next step is refraining from practices and hairstyles that are damaging to your hair. For example, if you're using heat to style your hair everyday, consider styling your hair with more heat-free styling methods. If you rip through your hair carelessly as you style it, try being gentler with your hair on a regular basis to prevent mechanical damage and breakage.
Protecting the ends of the hair with protective styles, regular deep conditioning treatments, and refraining from damaging hair tools like brushes can help you cut down on split ends no matter your hair type, make noticeable improvements in the health of your hair, and allow you to finally start to retain the length you desire.
I hope that helps!