Hello Lovelies!
This hair care regimen example is just for my 
relaxed hair
ladies. As you know, I think relaxed hair deserves a hair type of its own because the texture and structure of the hair is
permanently altered
from its original state. Now with any hair type, hair care regimens differ from person to person, but I find that with relaxed hair, there are certain practices that most ladies must adhere to protect their hair and ensure that it remains strong. Nonetheless, always experiment with what works best for your hair and stick with that.
Monthly Hair Care Regimen
What Are My Hair Challenges This Month: Dryness and breakage
How Do I Plan to Combat Hair Challenges: Experiment with proper protein/moisture balance, moisturize daily and maintain low-manipulation protective styles
What Will I Use to Clarify and Cleanse My Hair: Nexus Aloe Rid to chalate/clarify and Giovanni Smooth as Silk Shampoo for weekly cleansing
What Will I Use to Detangle My Hair: A wide tooth comb and diluted Queen Helene Cholesterol Plus
What Will I Use to Condition My Hair: Mane N Tail Conditioner
What Will I Use to Deep Condition My Hair: Mizani Moisturfuse Conditioner, and I will deep condition two times each month
What Will I Use to Strengthen My Hair and How Often Will I Do Strengthening Treatments: Aphoghee 2-step Protein Treatment, and I will strengthen my hair once each month
What Products Will I Use to Style My Hair: Elasta QP Mango Butter each day to maintain moisture
What Will I Use to Seal in Moisture: Coconut Oil
How Often Will I Protective Style and What Kind of Protective Styles Will I Wear: Protective style four days a week with a simple bun
What Hair Tools Will I Use to Style: A wide-tooth comb
If I Use Heat Tools, How Often Will I Use Them: I will not use heat to maintain moisture/protein balance
Yearly Hair Care Regimen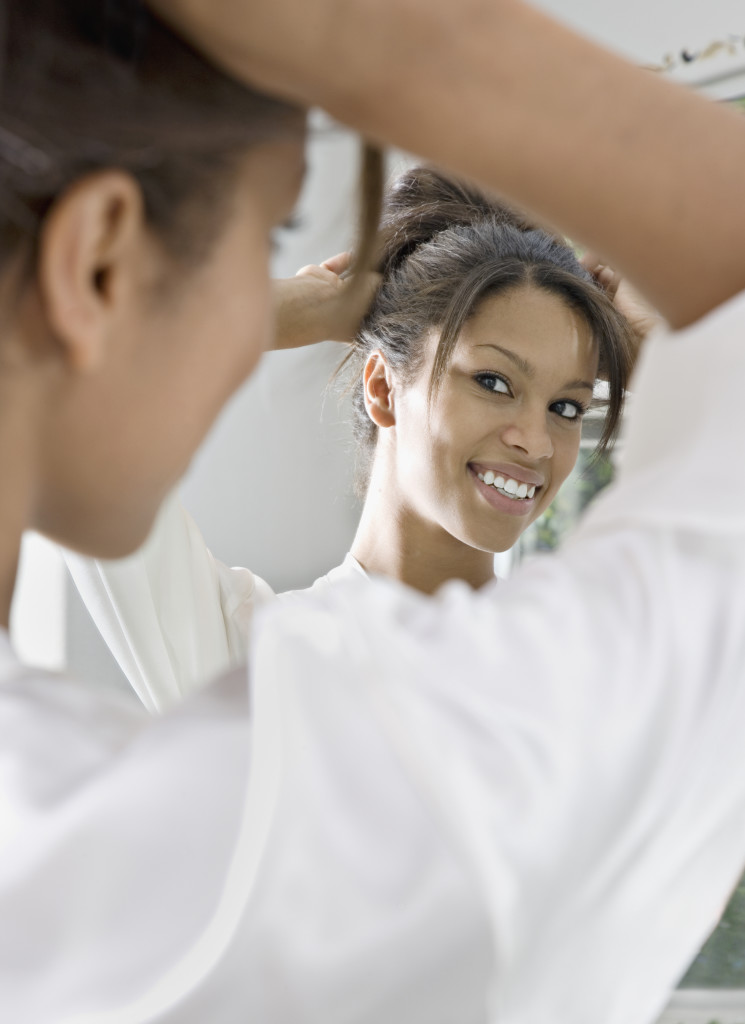 January: Continue with regular hair regimen
February: Continue with regular hair regimen
March: Continue with regular hair regimen
April: Trim the ends of my hair and continue with regular hair care regimen
May: Continue with regular hair regimen
June: Continue with regular hair regimen
July: Continue with regular hair care regimen
August: Trim the ends of my hair this month and continue with regular hair care regimen
September: Continue with regular hair regimen
October: Continue with regular hair care regimen
November: Continue with regular hair care regimen
December: Trim the ends of my hair this month and continue with regular hair care regimen