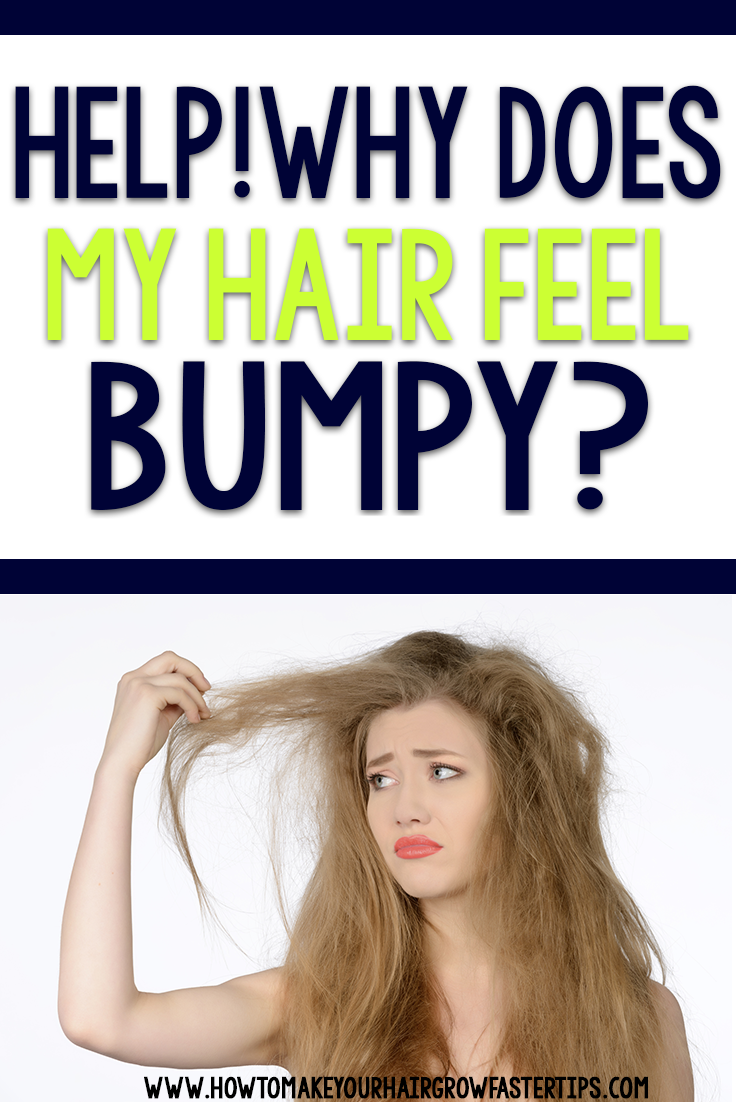 Hello Lovelies,
Today we have a reader question from Yasmine P. Yasmine asks,
Why does my hair feel so bumpy? When I run my fingers down my hair I can fill actual ridges and bumps down some strands. This is freaking me out because my hair strands are normally smooth. What's going on? Help!
Don't panic, Yasmine. Your bumpy hair issue is one that's actually quite common and relatively simple to fix. This sounds like a porosity issue, more specifically high porosity. Porosity determines how well your hair absorbs and retains moisture. Hair porosity can either be high, normal, or low. In hair with normal porosity levels, the scales in the cuticle layer overlap and allow moisture to penetrate and remain in the hair shaft fairly easily. In hair with low porosity levels, the cuticle scales overlap so tightly that moisture cannot penetrate the hair shaft, thus leading product to build up on the hair and scalp. In hair with high porosity levels, the cuticle scales don't overlap at all, in fact they tend to be raised, which allows moisture to penetrate and stay within the hair shaft about as well as a bucket with holes holds water.
The fact that your hair normally feels smooth but now feels bumpy not only tells me that you're dealing with high porosity, but it also tells me that you may have damaged your hair in some sort of way. Have you had any chemical processes done on your hair lately, such as color or maybe a straightening treatment? Most chemical processes are known to raise the hair cuticle because this allows the active ingredient or chemical to penetrate the hair shaft and do it's magic, such as change your hair color or permanently change your hair texture. Unless you adopt the necessary hair care changes to accommodate for the newly altered state of your hair, such as using specialized shampoos or hair products for color-treated or chemically straightened hair, your hair's cuticle layer will remain raised and feel bumpy, coarse, and dry to the touch.
How to Fix Bumpy Hair
Fix bumpy, highly porous hair in two steps. The first step includes rinsing your hair with products that will bring your hair back to the proper pH level and help the cuticle scales lay much flatter. After you cleanse your hair, rinse it with things like aloe vera juice and apple cider vinegar. The slightly acidic nature of these two products will encourage the cuticle scales to flatten, thus removing the bumpy feeling, and help your hair retain moisture to solve any dryness problems.
The second step is sealing in all of that moisture with oils. Oils will add a protective layer around the cuticle scales to ensure that all of that juicy moisture stays within the hair shaft. Now the type of oils you would use to coat the hair strand depends on the texture of your hair. If you have fine, straight hair, opt for lighter oils like olive oil to prevent weighing your hair down. If you have curlier, thicker hair, feel free to load up on the heavy oils and butters to seal in moisture.
One Small Catch to Dealing With Bumpy, Porous Hair
Okay so this is one drawback to this solution. You will have to wash your hair more often to accommodate for your increase in oil use. However this isn't all bad because it forces you to subsequently wet, condition, and moisturize your hair more often which is actually beneficial for high porosity hair. The biggest inconvenience will be time, but it shouldn't be too much to add an extra wash day each week to your hair care regimen, should it?
Prevent Bumpy Hair In The Future
For some people, high porosity hair is inherent of their hair texture, but since your hair used to feel normal, Yasmine, I know that it isn't for you. Moving forward, before you perform any chemical processes on your hair, start with a protein treatment to add an extra layer of protection to the cuticle layer. This will not only protect your hair, but it'll also enhance the results of your hair color, relaxer, and other chemical treatments. Additionally, after you perform these chemical processes, use hair care products that are specially formulated for the newly altered state of your hair. For instance, if you color your hair, you should be using specially formulated shampoos, conditioners, and stylers to not only protect the look of your new color but to protect and flatten the cuticle scales. The Roux Porosity control line is my favorite brand of hair care products that are specifically designed to strengthen high porosity or porous hair. If you decide to chemically treat your hair cleanse and condition your tresses with the ROUX Porosity Control Shampoo and condition your hair with the ROUX Rejuvenating Porosity Control Corrector and Conditioner. This will ensure that your hair looks and feels as healthy as possible after you've chemically altered is color and prevent that rough, bumpy, coarse texture and dryness problem from ever returning again.
Thanks for your question, Yasmine, and happy hair growing!
If you have a hair growth or general hair care question you'd like to ask, feel free to submit your question here.